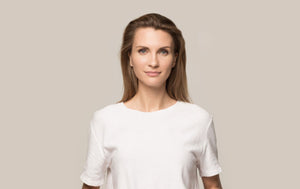 Vitaline: a super healthy solution,
without the defects of slimming products.
"I was having slimming meals, I felt bad. Vitaline is a different approach and I feel good!

We don't lose weight aggressively. But we treat, with healthy products, all these meals that don't work."
Vitaline, a super healthy and super convenient nutrition to optimize your diet, simply.
In bottles or bars, we develop excellent nutrition down to the details, to offer you healthy and practical solutions.
An exceptional nutritional quality
Vitaline uses real food, our products are loaded with certifications and have excellent nutritional profiles.
No long-term nutritional deficiencies.

Our strict sourcing and sophisticated formulations make Vitaline products the reference in Europe.
A real well-being felt
The taste is natural, without any sweetener.

With a low glycemic index, there is no loss of energy after the meal.
The light digestion is provided through precise formulations.
Practical formats in any situation
As a snack at the office, in class, during a meal, for nourishment on a hike, while traveling: bottles and bars are convenient to take with you in any situation.
Vitaline c'est une approche différente.
✓ The real taste of the ingredients

✓ Shelf-stable for up to 1 year

✓ Available in 200 kcal and 400 kcal formats, easy to adjust to your daily intake.

✓ Versatile uses: as a cold or hot beverage, creamy in a bowl or to be incorporated as an ingredient in your recipes.
Optimize your diet, simply.
Order your Discovery pack for 29,99€
6 bottles and 4 bars with various flavors to discover the one(s) that suits you.

We offer free shipping!