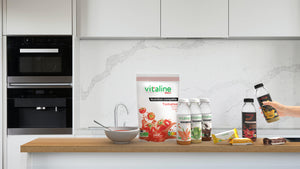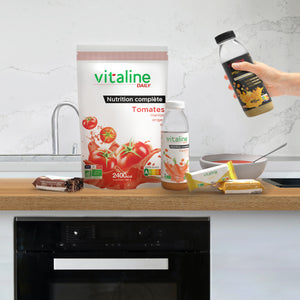 The nutrition reference of ready-to-eat.

To allow you to be always ready, without compromise nutrition.

Our nutritional quality is a reference in Europe
Give you access to excellent nutrition, without having to worry about it.
Our difference? Quality and nutrition performance is our promise.
• Quality ingredients and demanding sourcing
• Sharp formulations
• Integrated vertically: R & D, to production; The only ones in Europe
• Our products have been the reference in nutrition in Europe since 2016, and we don't intend to change!
• A series of innovations like no other actor on the category

For different goals
2 ranges of adapted products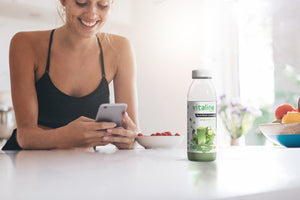 Optimize your daily life, healthy.
Vitaline Daily
Balanced and long-term nutritional values, varied formulas.
Discover>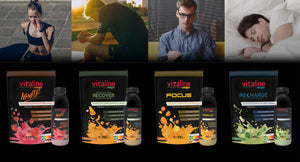 Sport - Concentration - Sleep
Vitaline Catalyst
Foods adapted to specific uses, and always excellent nutritional quality.
Discover>
"Vitaline has changed my life! Today, to eat is never a problem again."
Clémentine Papon, 14.06.2021, Google Reviews
Want to make an opinion ?
Your Starter Pack at 29,99 €
10 products with different formulas, excellent nutritionally and with great customer feedback... To try it is to adopt it! You won't know if you like it in front of a screen... We even offer you delivery!
>> Let's go
... and in reality, what do our customers say? Our reviews are so good that they would be bought!
★★★★★

"Vitaline products have changed my life: physical energy, time saving, psychic availability, disappearance of energy crashes, practical aspects and gustative qualities of meals on the run..."

Joachim Aubry

May 2021
★★★★★

I have never found an equivalent, in taste in particular, in other brands.

"The very convenient to use powder can be carried in a shaker to the workplace and prepared on the spot with just the addition of water. I recommend Vitaline for those who want to replace a meal with a balanced substitute that tastes 100% natural... and costs less than a sandwich or salad!"


Vince Thebarn

September 2021, Facebook
★★★★★

"I've been eating Vitaline regularly for several years now, and even more so since the restaurants closed because I can eat easily and cleanly at the office. It's convenient, nutritious, healthy and very good."

Eric Milan

May 2021
★★★★★

For 3 years, the companion of my projects

"I'm delighted. I consume Vitaline at lunchtime, two to three times a week. Not only does it save me from eating something less healthy instead, but it frees up my lunch break for activities that bring me joy. I love the understated, cereal-like taste of the powders, I can't get enough of them. Thank you!"

Boris

March 2021
★★★★★

Really very satisfied with Vitaline's quality.

"Nutritious drinks that are easily digestible, with natural taste and flavor, and quick and easy to prepare. Never any lumps. I highly recommend Vitaline products. And a big thank you for the availability and the warm exchange of its Founders, who were very good advice."

Katia Lahoussay

September 2021
THE RIGOR OF VITALINE CHOSEN BY THE BEST
Chosen by the most demanding distributors
Recognized by experts
The best customer reviews in the category

Our commitments
To make a difference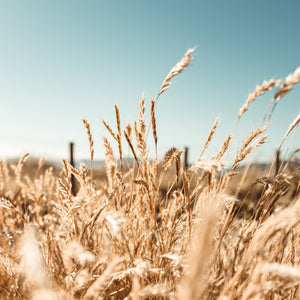 Health
A voluntary approach on food quality.
At Vitaline, we make ambitious choices on nutrition and health benefits.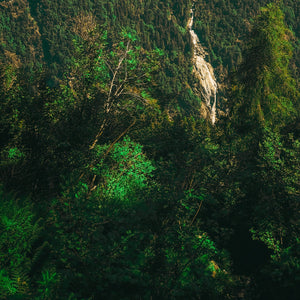 Environment
• Very low carbon footprint
• Vegetarian food
• Low in waste
• Recyclable materials
• Long shelf life = low food waste
Social
Our partnership with AFIPH, which operates at our Grenoble site, contributes to integration through work.
SOME EXAMPLES OF THE MEDIA THAT HAVE NOTICED OUR QUALITY... AMONG MANY OTHERS
They help us get things done. THANK YOU !
You know everything !
Order a Starter Pack
Try Vitaline and improve your daily life. 80% of consumers buy again! Free delivery.
>> Let's go